"CommonCause" on the procedure for opening PECs in repeated elections to city keneshes of Bishkek, Osh and Tokmok
"CommonCause" on the procedure for opening PECs in repeated elections to city keneshes of Bishkek, Osh and Tokmok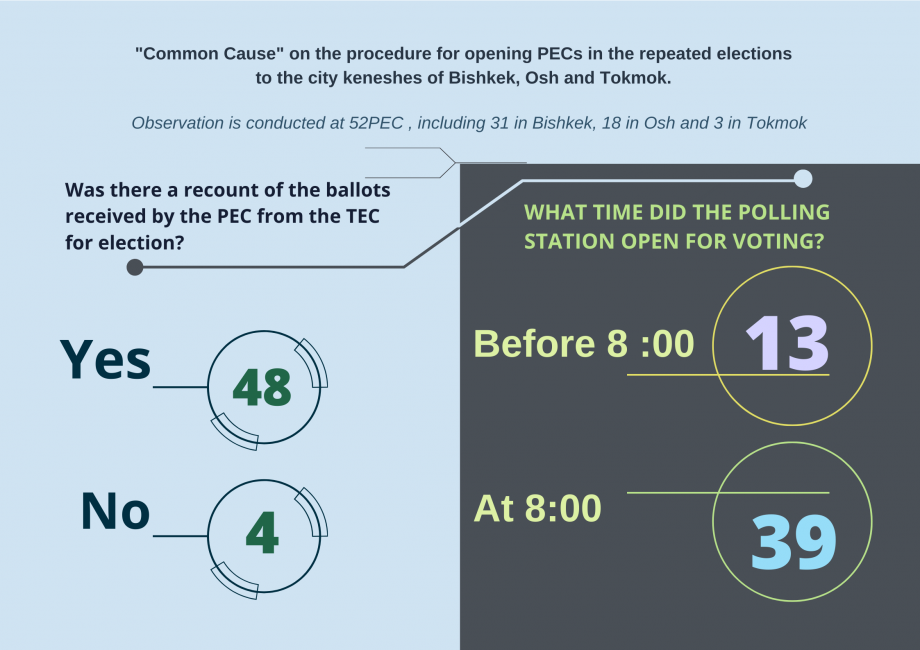 "CommonCause" on the procedure for opening PECs in repeated elections to city keneshes of Bishkek, Osh and Tokmok
Observers of the public foundation "Common Cause" are monitoring the voting day in the repeated elections of deputies to the city keneshes of Bishkek, Osh and Tokmok.
Observation is conducted at 52 PECs, including 31 in Bishkek, 18 in Osh and three in Tokmok.
In addition, there are eight mobile groups from the head office employees in Bishkek, five in Osh, and one in Tokmok. They are monitoring outside the polling stations.
Back