25.09.2020
66 % of voters in the Kyrgyz Republic say about the likelihood of use of vote buying in the elections to Jogorku Kenesh on October 4, and 53 % state about the likelihood of use of administrative resources. These are the main conclusions of the second telephone survey conducted on September 7-15, 2020, by the Common Cause Public Foundation. 1202 respondents over the age of 18 were surveyed by calling cell phone numbers of the main mobile operators of the country.
The survey was conducted in order to determine public awareness about the use of administrative resources and bribery during the election campaigns; about the actions that political party representatives ask voters to take; public awareness about the possibility to apply for changing the election address.
The results of the telephone survey showed that more than half of the voters in our country say about the likelihood of using administrative resources and bribery during the elections. 37% stated that they were asked to give their votes for a certain party in exchange for money, 17% were asked to come to another oblast, and in the overwhelming majority of cases parties promised funds or gifts for accomplished actions. This is what the citizens of each region say.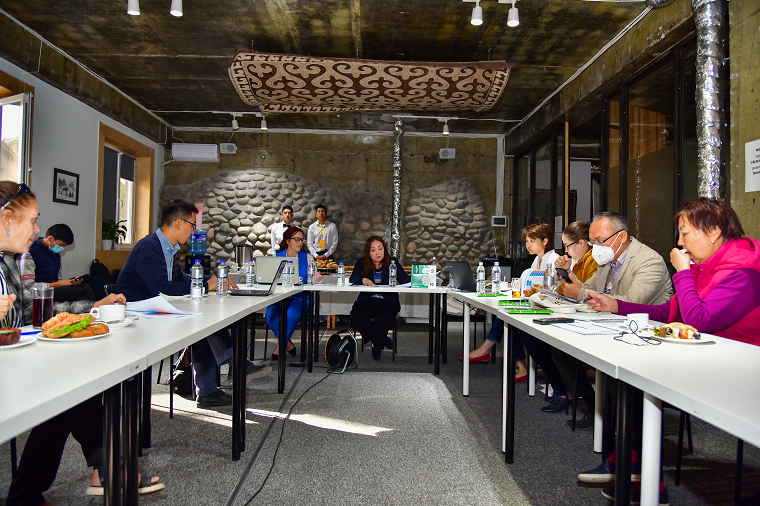 As for Form No. 2, or voting by election address, 39% of the respondents knew about it, and 14% said they knew the residents who changed their election addresses before the elections.
"All of the above suggests that such phenomena as the use of administrative resources, vote buying and change of election address are very relevant to the current election campaign, which is used by its unscrupulous participants. We urge political parties to refrain from illegal activities, and we call on citizens to report any such attempts, so that we unitedly oppose them and achieve truly honest, transparent and democratic elections," said Aida Suyundueva, head of the Foundation.
The full report is available at: www.commoncause.kg
---
The Common Cause Public Foundation is a non-profit organization established to monitor elections in the Kyrgyz Republic, implement civic education projects, and promote greater citizen participation in governance processes.
The mission of the Foundation is to facilitate the creation of opportunities for citizens to influence the quality of decisions made in the country through public involvement, discourse and oversight. This year in the Kyrgyz Republic, the Common Cause PF is implementing a project of nonpartisan observation of the elections to the JK of the KR scheduled for October 4.